Undergraduate Degrees

Undergraduate Degree in Chemical Engineering

Undergraduate Degree in Mechanical Engineering

Undergraduate Degree in Food and Agricultural Engineering

Master's Degree

PhD Programmes
Get to know the Undergraduate Degree in Food and Agricultural Engineering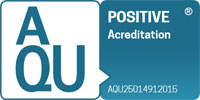 Aims of the Undergraduate Degree in Food and Agricultural Engineering
Respond to the increasing demand of professionals for the food and agricultural sector, as a result of the importance of this sector in 21st century global economy.
Train professionals that turn out to be experts in the technology and processing of food and agricultural products, in design, calculation and maintenance of equipment and installations, in environmental management, in the engineering of works and projects in food and agricultural engineering, as well as experts in quality control and food safety.
Provide society with professionals with the abilities needed to carry out direction and leadership tasks in the companies of this sector.
Train competitive professionals with high adaptability skills that enable engineers to face the new challenges arising in the food sector: energy crisis, increase of the potential of those countries in process of industrialization, etc.
Guarantee and assure continuous training for future professionals of the food and agricultural engineering so as to boost and strengthen research and innovation in the companies.
Students towards whom this studies are directed
To students interested in chemistry, physics, mathematics, biology and computing who wish to acquire a solid training as engineers.
Study Index
Entitling the holder to exercise the regulated profession: Agricultural Engineer
Publication of the curriculum in the BOE: July 30, 2013
Register of Universities, Centres and Titles. Title information in the RUCT
Degree: Undergraduate Degree in Food and Agricultural Engineering (Grado Ingeniería Agroalimentaria)
Field: Engineering and Architecture (Ingeniería y Arquitectura)
Minimun duration: 4 years
ECTS credits: 240
Core subjects: 69
Compulsory: 138
Optional: 9
Final project: 12
Internship: 12
Places to the new applies: 30
1st year Schedule: mornings and afternoons
Access requirements:
To access undergraduate studies it is given priority to the following:
PAAU (Prueba de Acceso a la Universidad, the compulsory spanish exam to acces university).
Subjects attached to the field of Engineering and Architecture (Ingeniería y Arquitectura).
High Training Cycles (Ciclos Formativos de Grado Superior). Professional branches:
Agricultural (Agraria)
Arts and Craftworks (Artes y Artesanías)
Chemical (Química)
Computing and Communications (Informática y Comunicaciones)
Construction and Civil Engineering (Edificación y Obra Civil)
Electricity and Electronics (Electricidad y Electrónica)
Energy and Water (Energía y Agua)
Extractive Industries (Industrias Extractivas)
Food Industries (Industrias Alimentarias)
Glass and Ceramics (Vidrio y Cerámica)
Graphic Arts (Artes gráficas)
Image and Sound (Imagen y Sonido)
Installations and Maintenance (Instalación y Mantenimiento)
Maritime – Fishing (Marítimo – Pesquera)
Mechanical Production (Fabricación Mecánica)
Textile, Clothing and Leather (Textil, Confección y Piel)
Transport and Vehicle Maintenance (Transporte y Mantenimiento de Vehículos)
Wood, Furniture and Cork (Madera, Mueble y Corcho)
Undergraduate Admission Test < 25 years old
Subjects attached to the field of Engineering and Architecture (Ingeniería y Arquitectura).